The project was carried out in the educational program of Turku´s University of Applied Sciences: "artist-teacher" with the student from the Department of Fine Arts Kristiina Korjonen.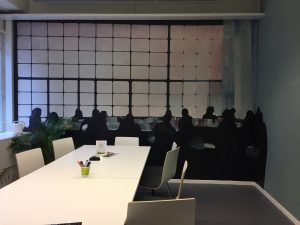 The mural is in a meeting room and represents a meeting at a window room, this  gives more perspective to the room. The room is part of the Department of Innovation and International Relations of the university and there take place many of the videoconferences that are made with other foreign collaborators.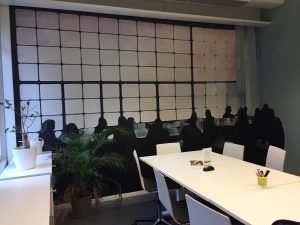 Wall painting made in acrylic.
Department TKI of TUAS (Turku University of Applied Sciences), ICT-talo, Joukahaisenkatu 3, Turku, Finland.