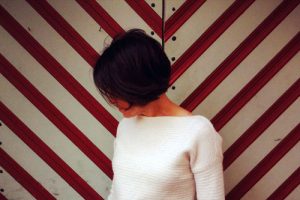 I am a Finnish nationalized Spanish artist. I am interested in intercultural dialogue, everyday life, questions about identity: language, history, customs, religion and its intercommunication, conflicts and misunderstandings that take place between cultures and the affinities we encounter.
In many of my works I treat religion, because it is strongly linked to culture, it is a great source of hope for many people and a way of understanding the world. I have researched many religions in different places of the world (Benin, Kerala, Oaxaca) and I have worked through them giving a personal artistic vision.
Ecology, ethics and issues related to public space are aspects of great importance for my work. I work on many occasions interactively with the local population to get a direct impact on the public, I use recycling materials and I deal with issues related to these issues.
In my artistic production you can find paintings, installations, site-specific works, ephemeral art, art events in public space, community art, mural paintings.
I am a teacher of Fine Arts, work as curator of exhibitions, I give lectures and seminars.