Construction of a sauna for use during the festival in a public park in the heart of Great Yarmouth.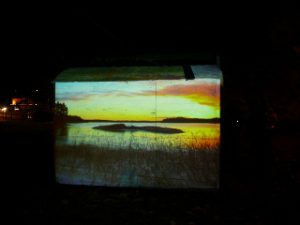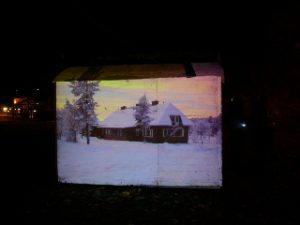 The project was conducted in collaboration with a group of local unemployed who recycled a small garden shed to turn it into a sauna.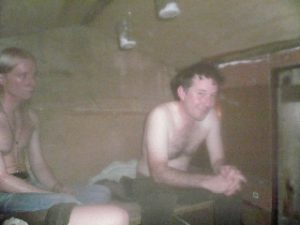 Rapid artists to took care of the boiler, and transformed the look both inside and outside the sauna. On the back of the sauna was projected a slide show of old photos of Finland in winter, inside it could be seen through a decoration with candles and the front door played a sound work done with recordings that were obtained for artistic residence in Avis, Portugal.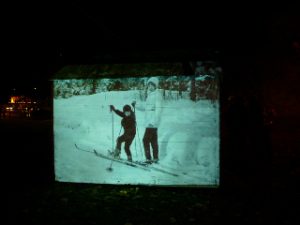 Great Yarmouth citizens were able to live in an artistic sauna new experiences and the end result was the fusion of cooperation between various artists from different countries Rapid.
Rapid took part in the international festival "Out there" in Great Yarmouth. Construction of a public sauna in a park with projection of winter photos of Finland and sound work. October, 2008, Great Yarmouth, England.