The works of the project Labyrinth estan done in cooperation between the artist Susana Nevado and the children of the college of special education Tapulikuja. There have helped in the process the teachers and assistants of the teachers.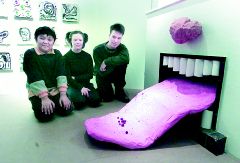 The idea of the project is to join the art to the education of the way of enterteining form and to achieve that the results turn into a collection works of the children into the museum.
One has tried to use the major variety of materials for the works.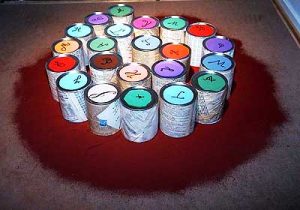 We constructed a labyrinth inside a room of the museum where the children of the school for special education Tapulikuja could present their works. 7.3. – 26.5.2002 Museum Ars Nova, Turku, Finland.